Are you looking for a luxurious and spacious apartment in Bangalore? The prestigious address of Sobha Neopolis in Bangalore, offering 2, 3, and 4-bedroom residences. Experience one of the city's finest residential apartments, where luxury meets a blissful lifestyle. This luxury real estate project is located at a prime location on Panathur Road in Bangalore. This property project is being developed by Sobha Limited Group of World Class Developers. Join us as we explore what makes living at Sobha Neopolis such a unique and desirable experience.
Overview of Sobha Neopolis Panathur:
Sobha Neopolis on Panathur Road, built by trusted real estate developer Sobha Limited, promises unmatched quality and comfort. Enjoy one of Bangalore's best locations with excellent connectivity to major city areas.
Sobha Neopolis Panathur offers the epitome of luxury living with modern facilities. Experience the convenience of modular kitchens and unwind on spacious balconies, enjoying breathtaking views. Discover a residence designed for those who desire the best in luxury, convenience, and accessibility.
About Prime Location Panathur Road of Bangalore:
Panathur Road, a prime residential location in Bangalore. Positioned between Outer Ring Road and Sarjapur Road, it is highly sought-after by those seeking proximity to their workplace. Enjoy excellent connectivity to schools, hospitals, shopping centers, and entertainment hubs, making everyday living a breeze.
Experience a neighborhood that prioritizes education and healthcare. Panathur Road proudly hosts prestigious institutions like Delhi Public School East and New Horizon College of Engineering.
Living on Panathur Road ensures that every necessity is within reach without compromising on quality living standards.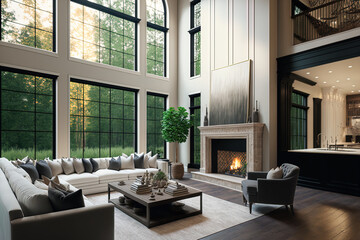 Desirable Neighborhood and Surroundings of Panathur Road:
Escape the city's hustle and bustle at Sobha Neopolis, surrounded by lush greenery, parks, and lakes. Experience a serene environment that offers a peaceful retreat for residents. Experience the perfect balance of academic excellence and residential convenience at Panathur Road. Top-notch healthcare facilities such as Sakra World Hospital are also located within close proximity.
Experience the perfect blend of an affluent lifestyle and natural serenity at Panathur Road. Sobha Neopolis at Panathur truly offers you all these benefits!
Luxurious Living and Amenities Features:
Sobha Neopolis in Bangalore offers the ultimate luxurious living experience to its residents. The apartments are designed with modern and sleek interiors, offering a comfortable yet stylish lifestyle. Sobha Neopolis. Each meticulously designed apartment at Sobha Neopolis features top-of-the-line appliances and fittings, providing residents with seamless access to everything they need for a convenient and elevated lifestyle.
The amenities at Sobha Neopolis are nothing less than extraordinary. Elevate your lifestyle at this residential complex with a rooftop infinity pool, well-equipped fitness centers, and sports facilities. The clubhouse is perfect for social gatherings, providing ample space for events or parties. Sobha Neopolis, where relaxation awaits. Indulge in the spa center and sauna facility for ultimate bliss after a long day at work. There is also an indoor play area with games and activities for kids of all ages for their entertainment.
Residents can enjoy nature within their community through lush green landscaped gardens surrounding each tower block of the property. Running routes give you the ability to exercise outside while enjoying the environment and clean air.
Range of Securities offered at Sobha Neopolis:
Sobha Neopolis, renowned for its luxurious living, top-notch amenities, and a comprehensive range of security measures.
The 24-hour CCTV monitoring system at Sobha Neopolis Bangalore is among the most crucial components of security. Every nook and corner of the residential complex is monitored by cameras, ensuring round-the-clock safety.
Sobha Neopolis prioritizes security, ensuring a safe living experience for residents with unwavering dedication. This adds an extra layer of protection against unwanted intruders.
Sobha Neopolis prioritizes security, ensuring a safe living experience for residents with unwavering dedication.
About Affordability and Value:
The apartments come at competitive prices without compromising on the quality of construction, design, and amenities offered. Unlock unparalleled value by investing in a property at Sobha Neopolis, Panathur Road. Experience a premium lifestyle, top-notch facilities, and benefit from the rapid development in the area. Secure your future with an excellent investment opportunity in this prime location.
Read Also – Lodha Bannerghatta Road is a Top Class Residence Place in Bangalore